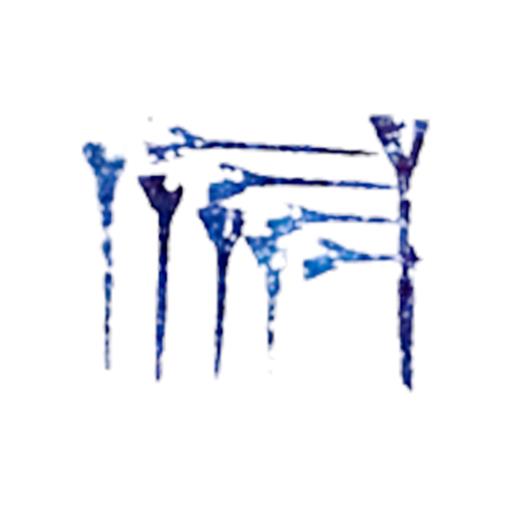 Michel Aboudib Guitars
En savoir plus

sur Michel Aboudib Guitars
Tous les produits Michel Aboudib Guitars
A propos de Michel Aboudib Guitars
Making guitars is a sensual experience and a war.

I was born in Syria and have also lived in France and in the US. I have lived long enough in each of these countries for the different cultures to be part of me and for me to be, in a way, from nowhere.

I was introduced very young to music and to the amazing world of making things by hand. I learned several crafts; I studied arts and science; I even made a guitar before guitar making became the obvious road to follow.

I made guitars professionally for a few years and built a healthy following. But I wanted more. I wanted better skills, better understanding and better intuition. I reached out to Ervin Somogyi who, after the traditional interview, invited me to study with him. The apprenticeship was truly a coming of age journey in lutherie. Learning with Ervin and working with him and with Chris Morimoto was an intense, liberating and empowering experience. Coming out, I had grown and I had built the confidence I needed to follow my own path.

To me all our senses are involved in our relationship with the guitar—well, usually one doesn't taste a guitar but smell is important. They all have an influence on what we feel and how we interact with the instrument. And just like the player when they play, making the guitar involves all my senses. The aesthetics of course, the grain of the wood, the shapes, the colors, build our expectations. There is also the smell of the wood when I work it, of the resins I use in the varnish and of the finished guitar when you open the case and when you hold it to play. It is already the promise of another world. Then the feel of the wood, the texture of the finish, the response of the guitar to the touch and the vibrations that carry into your body when you play. Finally there is the sound, which to me is the most important part since it creates all the relationships, between the player and the guitar and between them and the listener. I listen to each piece of wood I use and I keep listening as I build so that what the player and their audience hear hopefully transcends our world or maybe simply honors it.

My approach

I was listening to a recording of an early guitar. The player hit a note and in that single note, as it developed and expanded, it seemed there was a whole world. This is what I aim for, that feeling of substance and of place, almost palpable. I hope I can instill that in the guitars I make so that the player can feel and create their own world.

I voice every guitar with extreme care. I strive to make guitars that are highly responsive with a full balanced sound and a wide dynamic range. If playing my guitar makes you taste marshmallows or some other wonderful sensory experience, then I have achieved my goal.
Vous pourriez également être intéressé par
Kopo Guitars

Guitares acoustiques

-L'esprit de nos guitares acoustiques - ​ L'acoustique et la recherche pour optimiser les qualités sonores sont à la base du design et des innovations. De la tête au chevalet, en passant ...

MJS Guitars

Guitares acoustiques

Le savoir-faire du luthier, les meilleurs bois et le travail de l'artisan avec une approche environnementale.

J.Melis Lutherie

Guitares acoustiques

Une nouvelle vision de la guitare acoustique ! Minutie et passion sont les maîtres mots pour vous satisfaire !