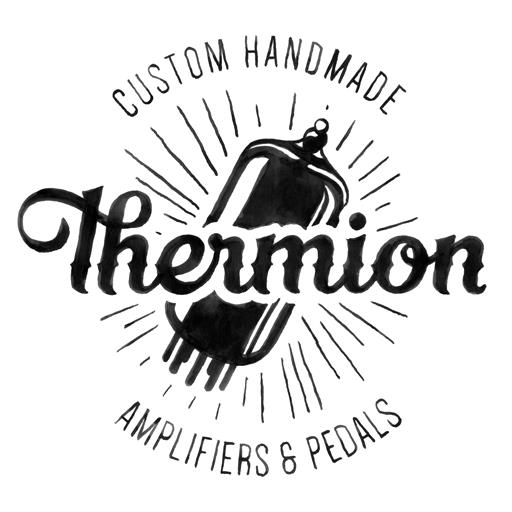 Thermion
En savoir plus

sur Thermion
Tous les produits Thermion
A propos de Thermion
The punch and warmth of classic analog circuits merged with modern versatility and portability.

We founded Thermion in 2012 as a technical service for vacuum tube amplifiers in our local area. Our vision of the analog tone is forged among tube amplifiers: from old the 60s and 70s clean amps to modern classics such as High Gains from the 80s and 90s. They showed us a world of character, harmonics and dynamics.
It is our vision as active musicians and engineers that reveals us the needs of modern guitarists: Portability and versatility, keeping analog warmth.

One vision

Pure analog equipment, open to modern versatility.
Carried by this dream, we have designed our series of analog preamplifiers, effects and amplifiers.

We're local

All our creations are manufactured by hand in our workshop in Albacete (Spain) according to our own soldering, assembly and quality control processes. We rely on local and national craftsmen for our machining, screen printing, powder coating and upholstery techniques, creating unique, exclusive and precise pieces of equipment. Nothing compromises the tone and dependability of a Thermion creation.

Reduce, reuse, recycle

Our hand manufacturing minimizes waste and optimizes the amount of energy used in the process.
Our packaging is plastic-free and is entirely made of recycled and recyclable materials. The screen printing of our cardboard boxes is done by hand with a spray stencil to minimize the amount of paint and machinery needed in the process.
We reuse non-recyclable items such as discarded PCB boards as raw material for our city's local knife industry, available here.
Vous pourriez également être intéressé par
Electric Wood Company

Effets Guitares & Basses

Une gamme complète de pedalboards fabriqués en France, sans concession aucune sur la qualité, l'ergonomie et le design...

Thrilltone

Effets Guitares & Basses

La marque d'effets française qui chamboule les codes des circuits vintage pour créer de nouvelles expériences de jeu...

SP Custom

Effets Guitares & Basses

High end pickups, handmade, handwound, modern and vintage, passive and active. SP Custom Family : We are Underground !!